Above the Rim / Regulators
Dual Print of the movie Above the Rim and the song Regulators.
I wanted to find partners that would design a movie poster or song poster that paired well. Each designer would work in one color and then the 2 designs would become one using layers and blend modes. This is the first of many to come, but the song Regulators (that portion done be 3DG Creative /  Rocky Montez-Carr ) and the movie Above the Rim (Payback Penguin / Josh Campbell) really paired well.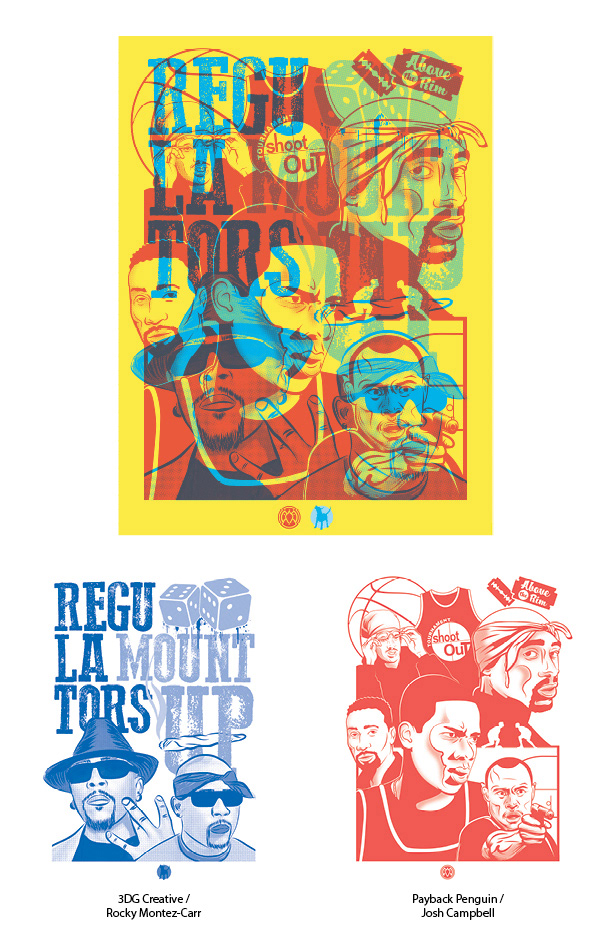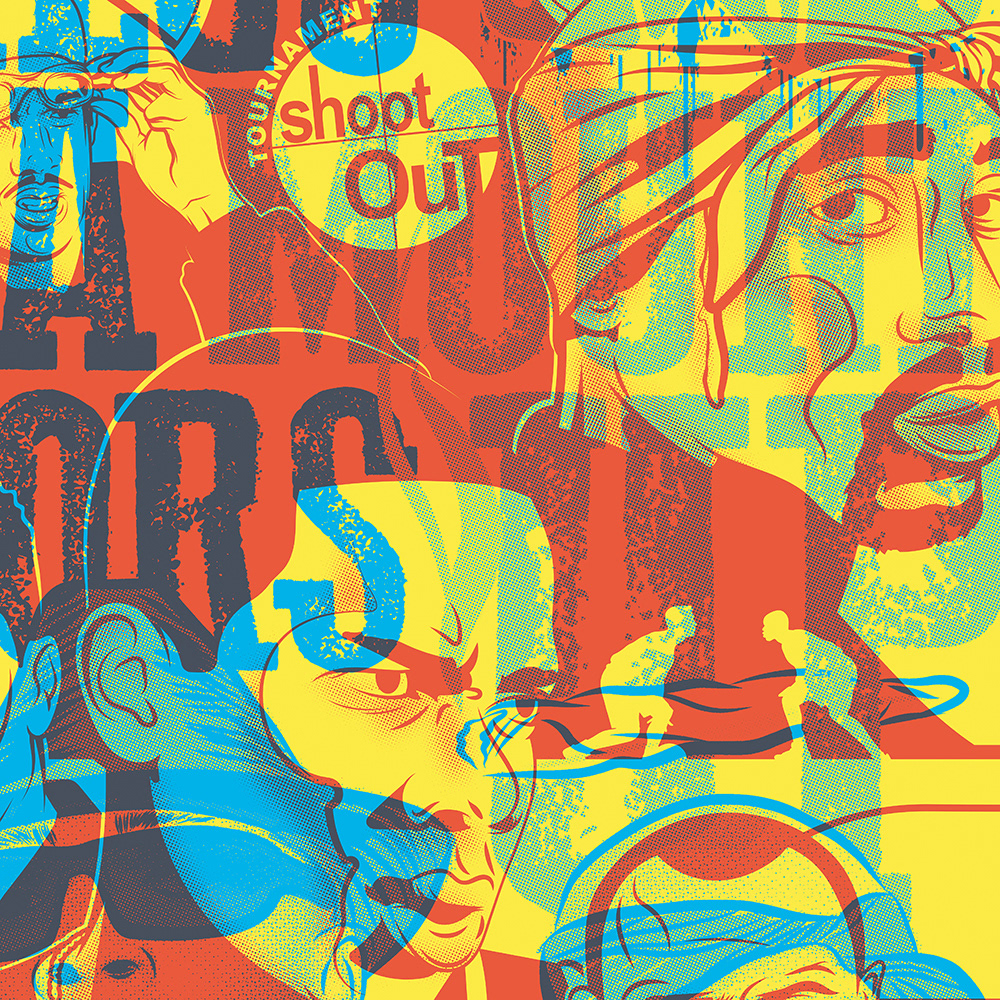 A few items are available for sale at https://paybackpenguin.threadless.com/designs/above-the-rim-regulators/.